Welcome to DNS Wines
DNS Wines is a grower-focused portfolio with an emphasis on exceptional, boutique estates from Europe. We seek out compelling wines, from environmentally responsible vignerons, that communicate a sense of place, and are pure expressions of their varieties and their terroir.
Watch and learn about Philippe Cohen's adventure into the Bordeaux winemaking world. Listen as he recounts his story on how he came to own Château Vieux Taillefer, his biodynamic vineyard methods, and the unique perspective on blending he uses to set his wines apart from the Bordeaux archetype.
We suggest grabbing a bottle of, well, Château Vieux Taillefer if you have it, as you watch this amazing winemaker discuss his 'secrets.'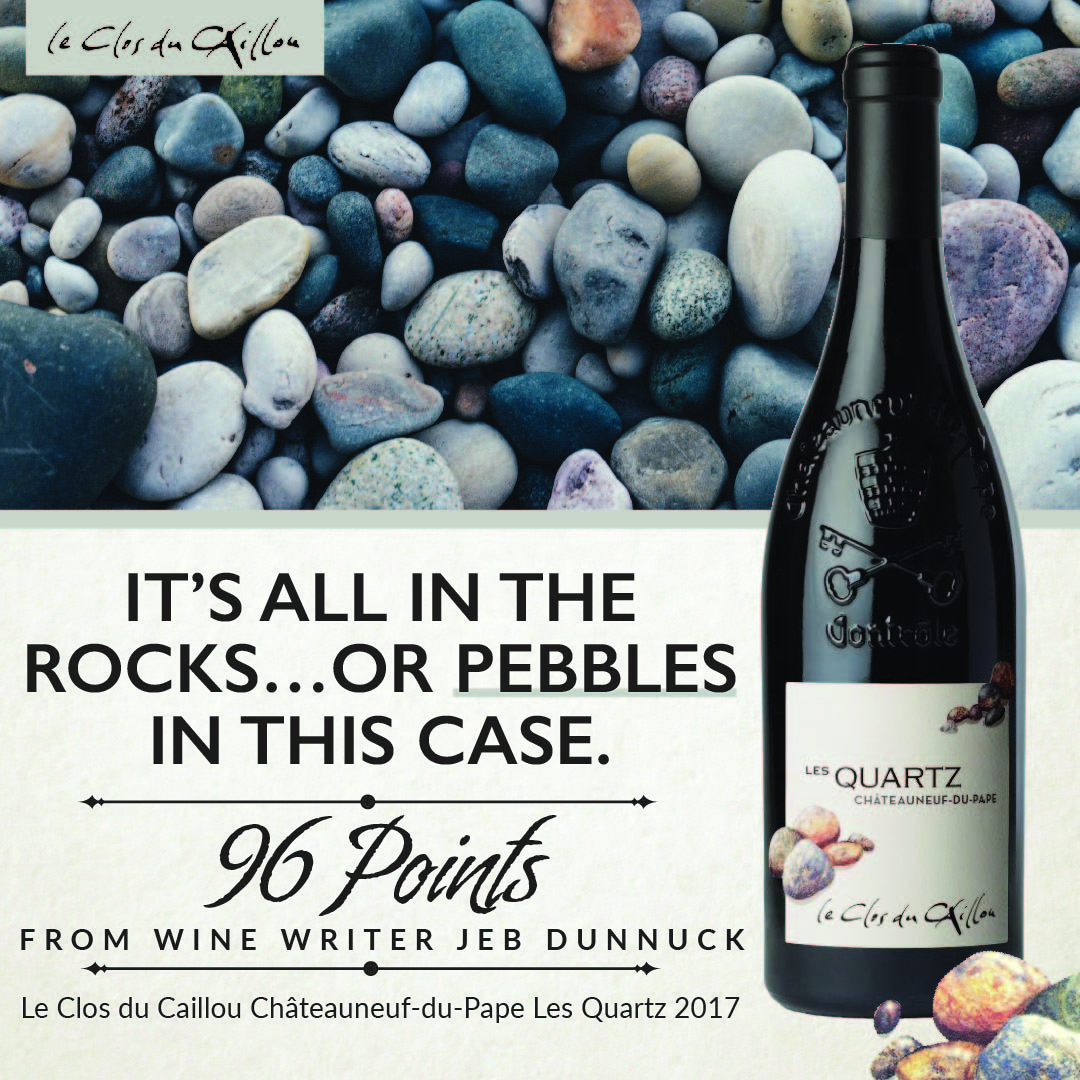 Le Clos Du Caillou Chateauneuf-du-Pape Les Quartz 2017
National Wine Writer, Jeb Dunnuck, recently wrote an article about one of our prized producers, Le Clos du Caillou. While sipping through a variety of wines he had this to say about the CNP Les Quartz:
"Les Quartz comes from…rocky, pebbly soils and holds a special place in my heart with its more exuberant, Provençal style…this is a brilliant, age-worthy Châteauneuf du Pape that's loaded with Provencal charm and character!"
Read the full article here: https://jebdunnuck.com/2020/02/le-clos-du-caillou-les-quartz/
Are You A Buyer in New York or Illinois?
Contact us directly to get the best pricing and case deals possible!